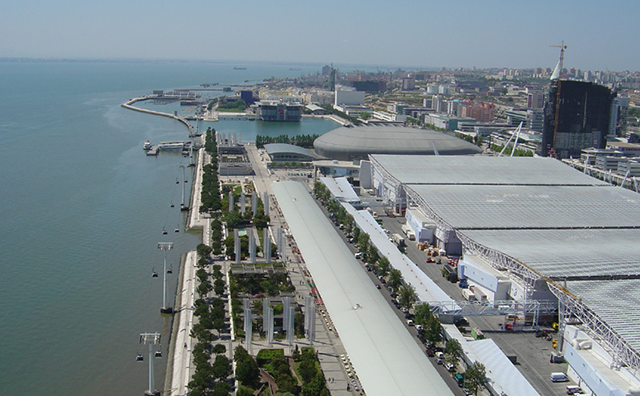 Lisbon's Modern Side
Located in the eastern part of Lisbon, the Parque das Nações is a testament to modern architecture and urban planning. This area, once an industrial wasteland, was transformed into a vibrant and dynamic district for the 1998 World Exposition (Expo '98).
Modern Architecture and Urban Planning
The Parque das Nações showcases some of the finest examples of contemporary architecture in Lisbon. The area is home to several iconic structures such as the Vasco da Gama Tower, the Lisbon Oceanarium, and the futuristic looking Oriente Station designed by Santiago Calatrava. The area's urban planning is also noteworthy, with wide pedestrian areas, beautiful gardens, and a long promenade along the river.
Venue for Events and Concerts
Parque das Nações is not just about architecture and urban planning. It's also a major venue for events and concerts in Lisbon. The Altice Arena, one of the largest indoor arenas in Europe, is located here and hosts numerous concerts and events throughout the year.
A Place for Leisure and Recreation
Despite its modern and urban feel, Parque das Nações also offers plenty of opportunities for leisure and recreation. The area is home to several parks and gardens, a cable car ride with stunning views of the river and the city, and a large shopping center with a wide range of shops and restaurants.
When you visit Lisbon, make sure to explore Parque das Nações. This modern district offers a different perspective of the city and is a testament to Lisbon's ability to reinvent itself while embracing the future.
Location