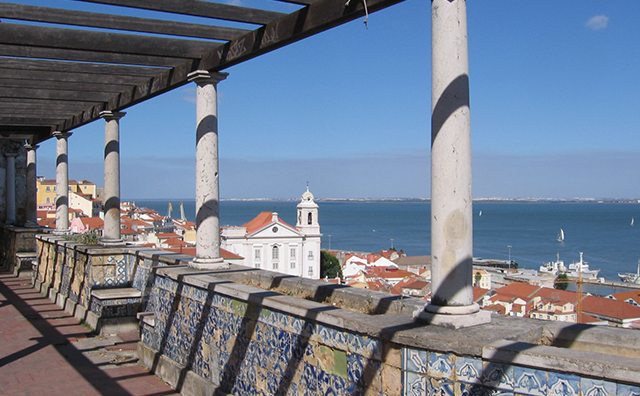 Miradouro de Santa Luzia: A Romantic Terrace in Alfama
The Miradouro de Santa Luzia is a romantic terrace located next to the church of Santa Luzia. This viewpoint introduces visitors to Alfama with a sweeping view over its houses, churches, and the Tagus River. The terrace also features two tile panels, one depicting Comercio Square before the earthquake and another showing Christians attacking St. George's Castle in 1147.
Why Should You Visit?
Firstly, the overlook is a serene viewpoint that introduces visitors to Lisbon's Old Town, Alfama. Secondly, it's one of the city's most romantic spots, perfect for couples or anyone seeking a peaceful moment. Lastly, the tile panels add a historical touch, enriching your experience.
What Can You Expect?
The overlook offers a tranquil atmosphere, often less crowded than other viewpoints. It's a landscaped terrace that serves as a perfect spot for a drink or simply to enjoy the view. The café on the terrace adds to the overall experience, making it a good place for a break before exploring further.
How to Get There?
You can walk up from Baixa or take tram 28 to reach the viewpoint. Located on Rua do Limoeiro in Alfama, it's easily accessible and well worth the visit.