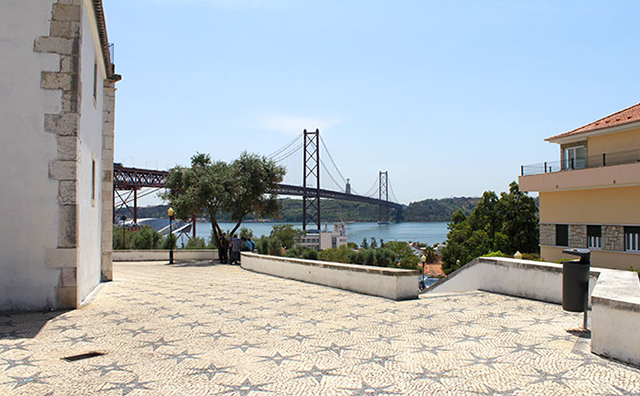 Miradouro de Santo Amaro: A Hidden Gem for Tranquility and Views
The Miradouro de Santo Amaro is a secluded viewpoint in Lisbon that offers a peaceful escape from the city's hustle. Located next to a small chapel, which has been a national monument since 1910, this overlook provides stunning views of the Tejo River and the 25 de Abril Bridge.
Why Should You Visit?
Firstly, the overlook is almost always deserted, making it a perfect getaway for those seeking solitude. Secondly, the viewpoint offers privileged views of the Tejo River and the iconic 25 de Abril Bridge. Lastly, the atmosphere becomes magical as the sun sets and the city lights begin to illuminate the landscape.
What Makes It Special?
The overlook is special for its quietude and the unique views it offers. It's a place where you can truly disconnect and enjoy the natural beauty of Lisbon. The viewpoint becomes particularly enchanting during sunset, when the city lights and the moon cast a magical glow over the river.
How to Get There?
The overlook is located on the Santo Amaro walkway and is easily accessible by foot. It's a hidden wonder within the streets and hills of Lisbon, well worth the visit for a peaceful experience.