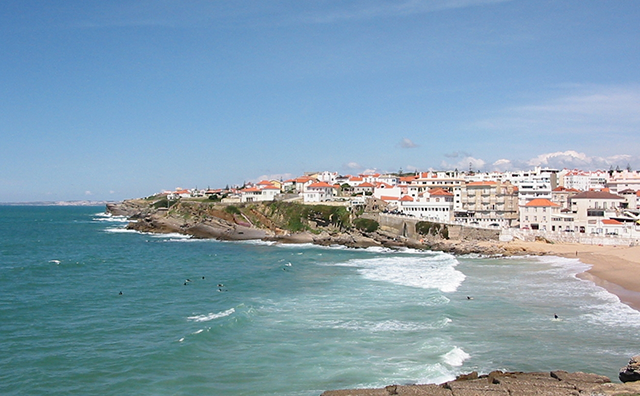 Uncover the Magic of Praia das Maçãs
Just a short journey from Lisbon, you'll find the delightful Praia das Maçãs. This beach, located in the town of Colares, is a popular destination for both locals and tourists. Its name, which translates to "Apple Beach," is said to have originated from apples that would wash up on its sands, carried down to the coast by the Ribeira de Colares river.
A Beach for All
Praia das Maçãs is a beach that caters to everyone. Its expansive sandy beach and calm waters make it a safe and enjoyable place for families. The beach's proximity to the town of Sintra adds a touch of historical charm, and the sea, with its strong waves, boasts good surfing conditions.
Modern Amenities
Despite its natural surroundings, Praia das Maçãs offers modern amenities. A beachside bar and restaurant provide refreshments and food, adding to the beach's vibrant atmosphere. The beach is also easily accessible, with parking available nearby.
Experience Praia das Maçãs
Experience the magic of Praia das Maçãs for yourself. Its unique blend of natural beauty, historical surroundings, and modern amenities make it a must-visit destination. So why wait? Plan your visit to Praia das Maçãs today and discover this charming beach for yourself.