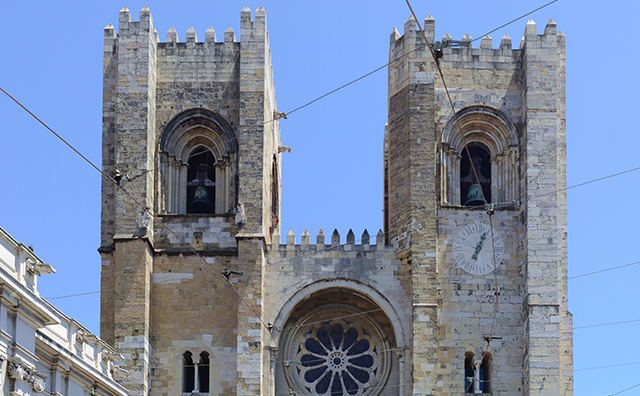 Discover the Sé de Lisboa: A Beacon of Faith and History in Lisbon
In the heart of Lisbon, the historic capital of Portugal, stands the Sé de Lisboa, a cathedral that's a testament to the city's enduring faith and resilience.
History and Architecture
The Sé de Lisboa, or Lisbon Cathedral, was built in the 12th century after the Christian reconquest of the city. This imposing structure, with its fortress-like façade and twin towers, is a blend of Romanesque, Gothic, and Baroque architectural styles.
The cathedral's interior is equally impressive, with its three-aisled nave, beautiful rose window, and treasury filled with religious artifacts. The cathedral is also home to the font where Saint Anthony of Padua was baptized in 1195.
Visiting the Cathedral
Today, the Sé de Lisboa is a working church and a museum open to the public. Visitors can explore the cathedral's stunning interior, visit its cloister with archaeological excavations, and admire its collection of religious art.
Experience Lisbon
Visiting the Sé de Lisboa is more than just a sightseeing trip. It's a journey into Lisbon's religious history, an appreciation of its architectural heritage, and a chance to experience the city's enduring faith. Whether you're a history enthusiast, an architecture lover, or simply a curious traveler, the Sé de Lisboa is a must-visit when in Lisbon.
Location