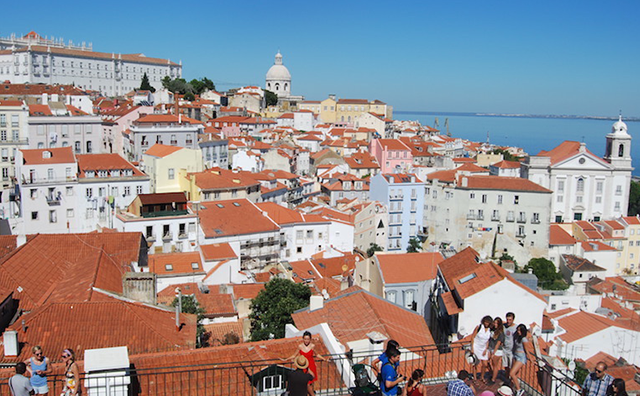 Miradouro das Portas do Sol: A Picturesque Balcony Over Alfama
The Miradouro das Portas do Sol serves as a grand balcony overlooking the ancient Alfama neighborhood. With a panoramic view that has graced countless postcards, this overlook offers a glimpse into what seems like a colorful Mediterranean village cascading down to the waterfront.
Why Should You Visit?
Firstly, this overlook is a must-visit for anyone looking to capture the best photos of old Lisbon. Secondly, the view includes notable landmarks like the Monastery of St. Vincent and the dome of the National Pantheon. Lastly, it's an ideal spot for watching the sunrise, living up to its name, which translates to "Gate of the Sun."
What Makes It Unique?
The overlook is adorned with a statue of St. Vincent holding the symbols of Lisbon. It's also faced by the Azurara Palace, an 18th-century aristocratic residence now serving as the Decorative Arts Museum. The overlook offers more than just views; it offers a rich tapestry of Lisbon's history and culture.
How to Get There?
Trams 12 and 28 stop at the viewpoint, but walking from Baixa is faster. Alternatively, you can take bus 737 from Praça da Figueira, which stops near the overlook. It's a convenient spot, easily accessible whether you're a local or a tourist.