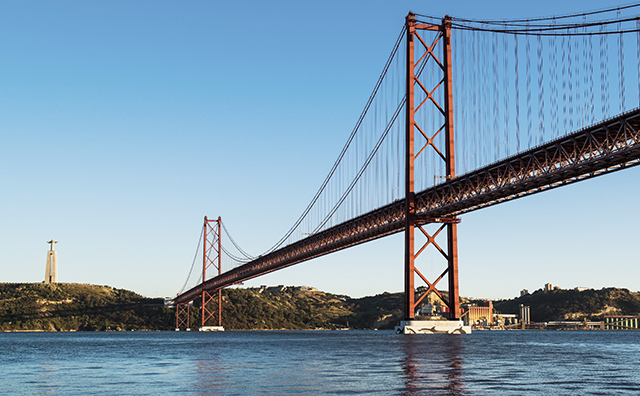 Miradouro da Ponte 25 de Abril: A Panoramic Experience
When it comes to iconic landmarks in Lisbon, the 25 de Abril Bridge often comes to mind. However, the viewpoint or "Miradouro" near this suspension bridge offers a unique perspective that many might not have experienced. Unlike the typical viewpoints scattered around Lisbon's hills, this one provides a stunning backdrop of the bridge itself, along with the Tagus River and the cityscape.
Why It's Special
What sets this viewpoint apart is its proximity to the 25 de Abril Bridge, a suspension bridge that connects Lisbon to Almada. The bridge, inaugurated in 1966, was initially named Salazar Bridge after the then Portuguese Prime Minister António de Oliveira Salazar. It was renamed after the Carnation Revolution in 1974 to commemorate the date of the revolution, April 25th. The viewpoint allows you to appreciate the engineering marvel up close while also offering panoramic views of the surrounding areas.
Accessibility
Getting to this viewpoint is relatively straightforward. Public transport options are available, and it's also accessible by car. However, parking spaces can be limited, especially during peak hours. It's advisable to visit during off-peak times to fully enjoy the serenity and the views.
What to Expect
Expect a mix of locals and tourists, all eager to capture that perfect shot with the bridge in the background. The area is generally safe, and there are usually vendors selling snacks and drinks. It's an ideal spot for photography enthusiasts, couples looking for a romantic setting, or anyone wanting to take a moment to appreciate Lisbon from a different angle.