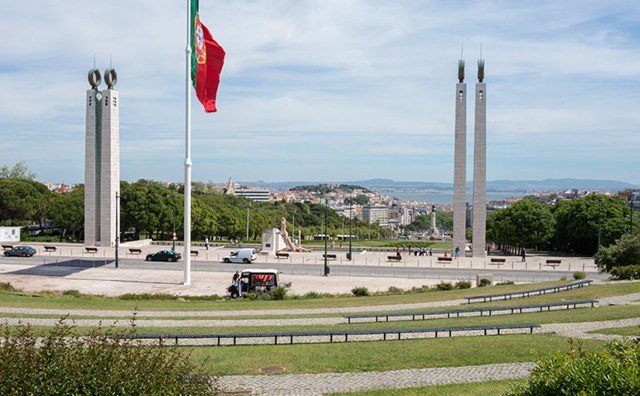 Miradouro do Parque Eduardo VII: A Green Oasis in the Heart of Lisbon
The Miradouro do Parque Eduardo VII is a lush, expansive space that offers a unique vantage point over Lisbon. Situated to the north of Avenida da Liberdade and Marquis of Pombal Square, this park spans an impressive 26 hectares. Named after King Edward VII of the United Kingdom, who visited Portugal in 1903, the park serves as a green oasis amidst the urban landscape.
Why Should You Visit?
Firstly, the park provides a refreshing break from the city's hustle and bustle. Secondly, its historical significance, commemorating the Anglo-Portuguese Alliance, adds depth to your visit. Lastly, the park hosts the annual Lisbon Book Fair, making it a cultural hub as well.
What Sets It Apart?
What distinguishes Miradouro do Parque Eduardo VII from other viewpoints is its sheer size and variety of attractions. From the Carlos Lopes Pavilion to the Estufa Fria—a 1.5-hectare greenhouse garden—there's something for everyone.
How to Get There?
The park is easily accessible via public transit, with stops at Parque and Marquês de Pombal. Whether you're a history buff, a nature lover, or simply someone looking to relax, this park is a must-visit.