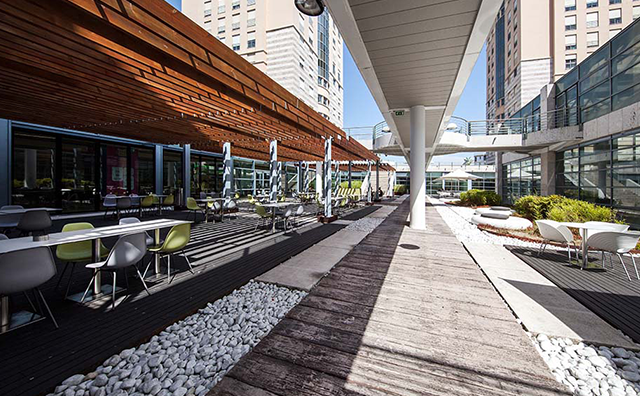 Introducing Spacio Shopping, a space where a concept of modernity and patterns adapted to new trends have been brought to Olivais. This shopping center is a perfect blend of efficiency and quality, beauty and functionality, commercial offer and leisure alternatives.
These unique characteristics have endowed Spacio Shopping with a wide range of offerings, making it a real attraction not only in its area of influence but also in the city of Lisbon itself.
With its excellent location and accessibility, a diverse range of services, organized and functional design, and a pleasant and restful decoration, Spacio Shopping is recognized as the ideal place for shopping and leisure in Lisbon.
Features of Spacio Shopping
84 stores
20 restaurants
720 parking places
8 ATMs
1 Post office
2 Beauty centers
1 Gym
Opening Times
Doors are kept open from 10 AM to 11 PM, except for cinemas. The best of shopping in Lisbon is experienced at Spacio Shopping.
Location