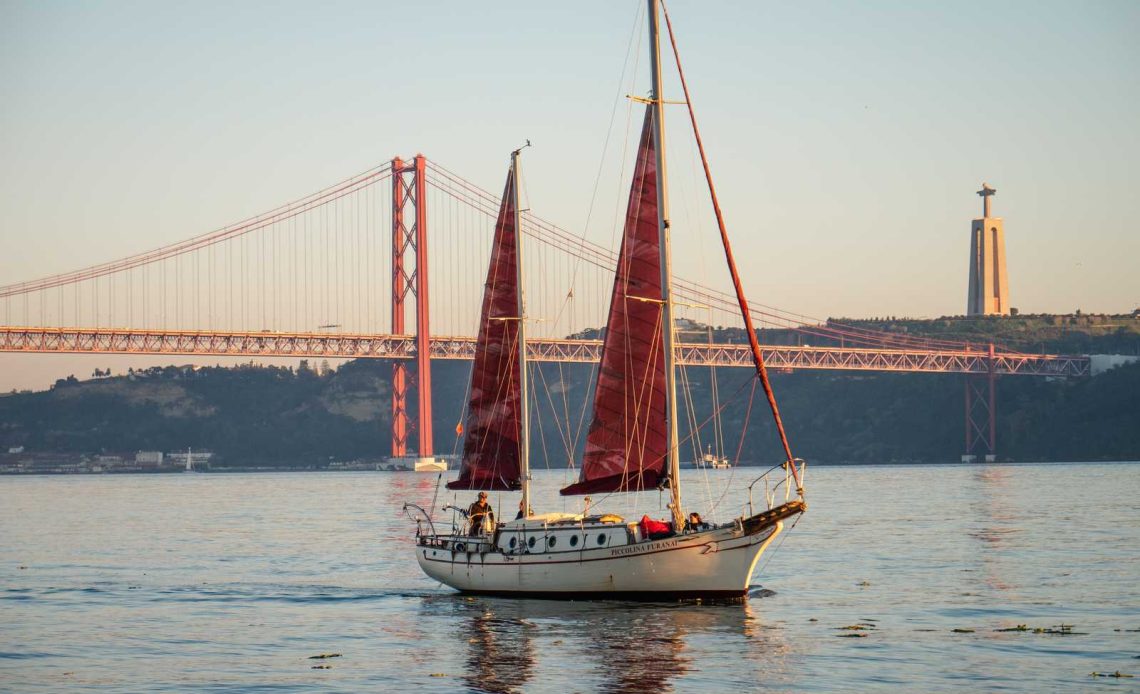 An Ideal Three-Day Itinerary for Exploring Lisbon, Portugal
Introduction
If you're fortunate enough to have three days to explore Lisbon, you're in for a treat! From wandering through ancient neighborhoods to sampling exquisite Portuguese cuisine, there's no shortage of exciting activities to fill your days. This 3-day itinerary is designed to give you a comprehensive experience of Lisbon's unique blend of tradition and modernity.
Day 1: The Historic Core
Morning – Alfama and Graça
Start your day exploring Alfama and Graça, two of Lisbon's most historic neighborhoods. Here, you'll find iconic landmarks like the Lisbon Cathedral and the Church of São Vicente of Fora. A walk up to Graça viewpoint offers a panoramic view of the city.
Breakfast
For breakfast, indulge in traditional pastries at Pastelaria Santo António.
Afternoon – Baixa and Chiado
Head over to the Baixa district for a different atmosphere. This is the commercial heart of the city with elegant squares and pedestrian streets. Chiado is nearby and is home to various theaters and cafes.
Lunch
For lunch, consider a visit to Mercado da Ribeira (Time Out Market) for a foodie experience.
Evening – Bairro Alto
Spend your evening in Bairro Alto, Lisbon's bohemian district. With various Fado houses, bars, and restaurants, there's no better place to immerse yourself in Lisbon's nightlife.
Day 2: Belém and Beyond
Morning – Belém District
Begin your second day in the Belém district. Visit the Jerónimos Monastery and the Belém Tower, both of which are UNESCO World Heritage Sites.
Breakfast
Don't miss the world-renowned Pastéis de Belém pastry shop, where you can sample the famous custard tart.
Afternoon – LX Factory
In the afternoon, go to LX Factory, an industrial complex turned into a creative and cultural space.
Lunch
Choose from various restaurants in LX Factory, like Cantina LX for Portuguese comfort food.
Evening – Dinner Cruise
Wrap up your day with a dinner cruise on the Tagus River, enjoying Lisbon from a whole different perspective.
Day 3: Day Trip to Sintra
Daytime – Sintra
A trip to Lisbon wouldn't be complete without a visit to Sintra. Take a train from Rossio Station; it's a 40-minute ride. Visit the Pena Palace, Moorish Castle, and stroll through the historic center.
Lunch
Enjoy lunch at Incomum by Luís Santos, which offers a range of Portuguese and Mediterranean dishes.
Evening – Farewell Dinner at a Fado Restaurant
Return to Lisbon and choose a Fado restaurant in Alfama for your farewell dinner. Enjoy traditional Portuguese dishes while listening to soul-stirring Fado music.
Conclusion
Three days in Lisbon allows you to dive deeper into its diverse neighborhoods, taste a broader array of its culinary offerings, and even take a day trip to nearby Sintra. While it's nearly impossible to see everything Lisbon has to offer in just three days, this itinerary should help you make the most of your time in this incredible city.
Happy travels!