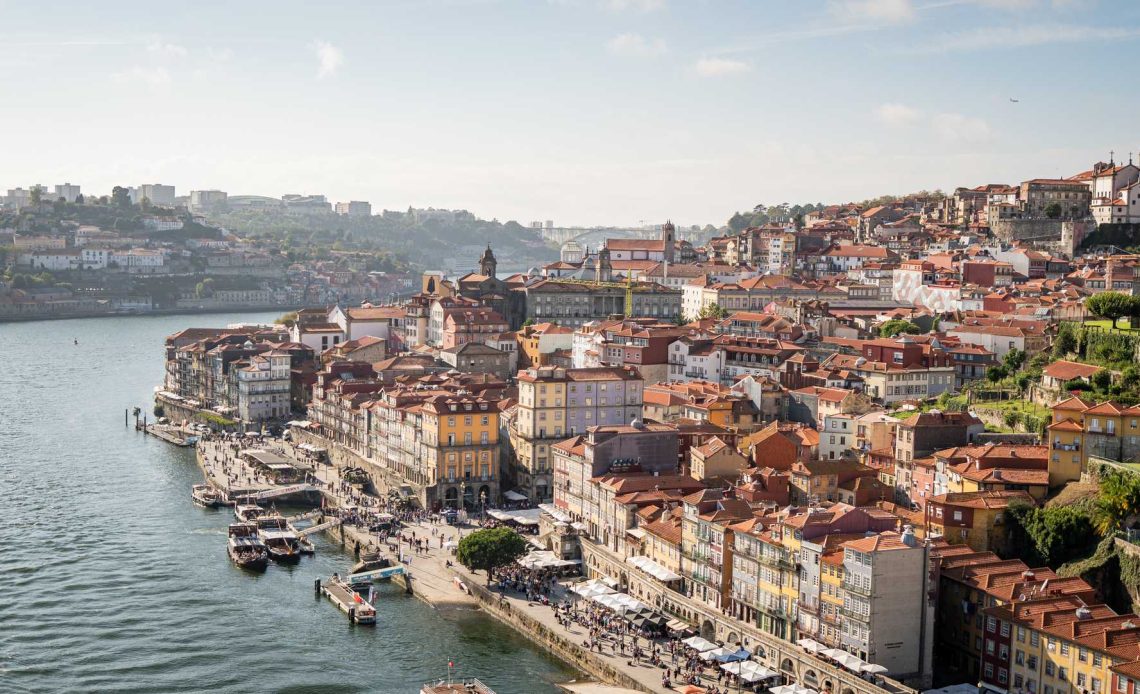 A Love Letter to Porto: The Unmissable Gem of Northern Portugal
Introduction
Welcome to Porto! As Portugal's second-largest city, this northern metropolis offers more than just its famous port wine. Here, history blends effortlessly with modern sophistication, making it a must-see destination for all types of travelers.
Historical Glimpse
Before exploring the city's touristy gems, let's consider its rich history. Ancient Romans initially established Porto as Portus Cale. Many believe this name later evolved to "Portugal." Over time, the city has endured Moorish rule and Christian Reconquests, and it even played a part in the Age of Discovery. These historical layers have contributed to Porto's prosperity and influence.
The Land of Port Wine
Let's dive right into Porto's most famous export: port wine. You'll find the magic happening just across the river in Vila Nova de Gaia. Here, wine cellars offer in-depth tours and tastings. As you sip different varieties of port, you can savor each flavor with the Douro River as your backdrop.
Ribeira: The Historic Heart
Next on the list is the Ribeira district. As a UNESCO World Heritage site, Ribeira serves as both the historical and emotional core of Porto. Traditional tiled buildings, narrow streets, and the iconic Dom Luís I Bridge shape its unique atmosphere. Take a stroll through the area and enjoy postcard-perfect views from the riverfront promenade.
Livraria Lello: A Book Lover's Paradise
Another must-see spot is Livraria Lello, often cited as one of the world's most beautiful bookstores. Stunning neo-Gothic architecture, intricately carved wood, and a distinctive red staircase all make this bookstore a meeting place for literature and art. Rumor has it that J.K. Rowling drew inspiration for the Harry Potter series from her time living in Porto and frequenting Livraria Lello.
Foz do Douro: Where the River Meets the Sea
Moving on, you'll find Foz do Douro as a tranquil escape from city life. Here, the Douro River greets the Atlantic Ocean. A palm-tree-lined promenade, cozy cafes, and boutique shops create an ideal setting for a leisurely afternoon.
Cuisine: A Gastronomic Journey
When it comes to food, Porto doesn't disappoint. Take the Francesinha, for example. This meaty sandwich comes smothered in melted cheese and a rich tomato-based sauce. Seafood lovers will also rejoice, as many restaurants along the river serve fresh catches daily.
Getting Around: The Andante Card
For those looking to explore Porto via public transport, the Andante Card is a top choice. This rechargeable ticket grants you access to buses, trams, and the metro, making it an incredibly convenient way to see the city.
Conclusion
To sum it up, Porto offers an enriching blend of historical richness and modern allure. Whether you're savoring port wine, wandering through Ribeira, or exploring other iconic spots, Porto guarantees an unforgettable experience. So, what are you waiting for? Pack your bags and let Porto enchant you!