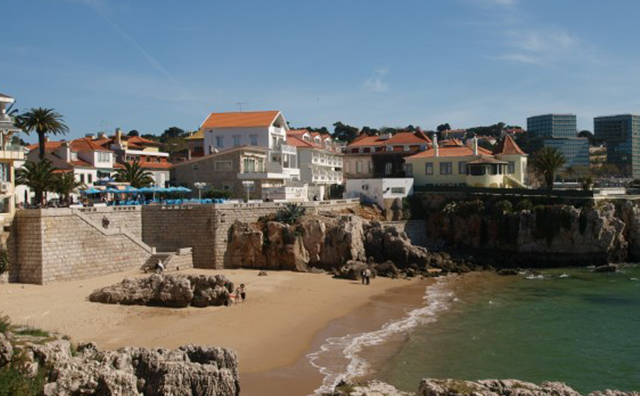 Experience the Charm of Praia da Rainha
Located in the heart of Cascais, Praia da Rainha is a hidden gem that offers a unique beach experience. This beach, named "The Queen's Beach" in honor of Queen Amélia, the last queen of Portugal, is a favorite among locals and tourists alike.
A Beach Steeped in History
Praia da Rainha is not just a beach; it's a part of Portugal's rich history. Queen Amélia was known to frequent this beach, which led to its name. Today, visitors can enjoy the same serene atmosphere that once captivated the queen.
Unique and Charming
What sets Praia da Rainha apart from other beaches is its unique setting. Enclosed by small cliffs and the town above, the beach offers ample shelter and a certain charm that's hard to find elsewhere. The beach overlooks the Largo da Praia da Rainha, a square where you can enjoy a meal while taking in the view.
Easy Access
Located in the heart of Cascais, Praia da Rainha is easily accessible. It's just a few minutes' walk from the train station. However, this convenience also means that the beach can get quite busy during the summer. Despite this, the beach's charm and beauty make it worth a visit.
Experience Praia da Rainha
Experience the charm of Praia da Rainha for yourself. Its unique blend of history, beauty, and accessibility makes it a must-visit destination. So why wait? Plan your visit to Praia da Rainha today and discover this hidden gem for yourself.