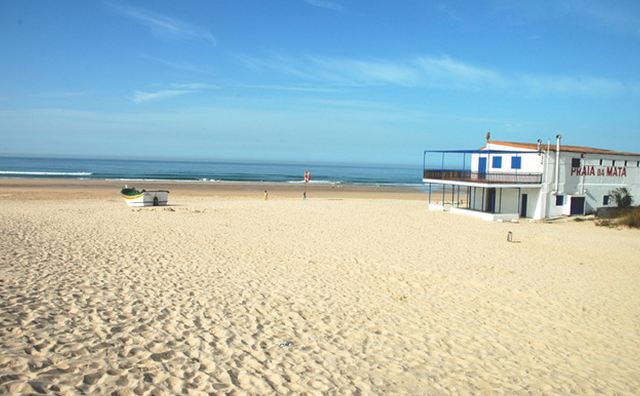 Unveiling the Beauty of Praia da Mata
Just a stone's throw away from Lisbon, you'll find the enchanting Praia da Mata. This beach is a hidden treasure, providing a peaceful retreat from the city's hustle and bustle. It's a place where you can immerse yourself in the beauty of nature and enjoy the soothing sounds of the ocean waves.
A Beach for Everyone
Praia da Mata is a versatile beach that caters to all types of beachgoers. Whether you're a family looking for a safe place for your children to play, a surfer chasing the perfect wave, or a nature lover seeking tranquility, Praia da Mata has something for you. Its expansive sandy beach offers plenty of space for everyone to enjoy.
Immerse in Nature
As a part of the Costa da Caparica coastline, Praia da Mata is surrounded by natural beauty. It's a great spot for birdwatching and hiking. Moreover, the beach is clean and well-maintained, making it a perfect place for a relaxing day under the sun.
Easy Access
Getting to Praia da Mata from Lisbon is a breeze. It's just a 30-minute drive away, making it a convenient getaway from the city. However, public transportation options are limited, so driving is the recommended mode of transport.
Experience Praia da Mata
Experience the charm of Praia da Mata for yourself. Its unique blend of natural beauty, tranquility, and accessibility makes it a must-visit destination. So why wait? Plan your visit to Praia da Mata today and discover this hidden gem for yourself.