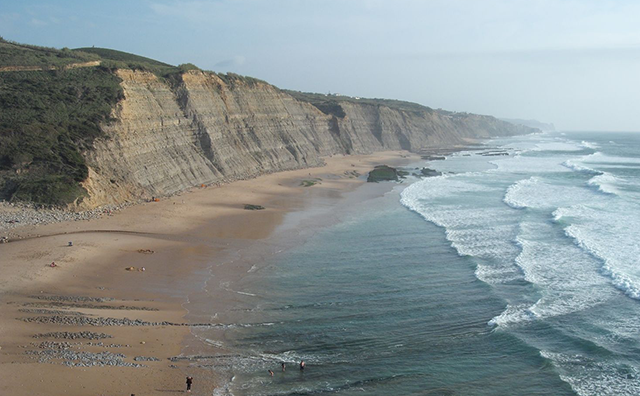 Discover the Wild Beauty of Praia do Magoito
Just a short journey from Lisbon, you'll find the wild and beautiful Praia do Magoito. This beach, located in the town of Sintra, is a popular destination for both locals and tourists. Its expansive sandy beach and strong waves make it a haven for surfers and bodyboarders.
A Beach for Nature Lovers
Praia do Magoito is a beach that caters to nature lovers. Its strong waves and wind make it a popular choice for surfing, windsurfing, and kitesurfing. The beach's location next to the Sintra-Cascais Natural Park adds a touch of natural beauty, making it a unique spot for beachgoers.
Modern Amenities
Despite its natural surroundings, Praia do Magoito offers modern amenities. A beachside bar provides refreshments and food, adding to the beach's vibrant atmosphere. The beach is also easily accessible, with parking available nearby.
Experience Praia do Magoito
Experience the wild beauty of Praia do Magoito for yourself. Its unique blend of natural beauty, strong waves, and modern amenities make it a must-visit destination. So why wait? Plan your visit to Praia do Magoito today and discover this beautiful beach for yourself.