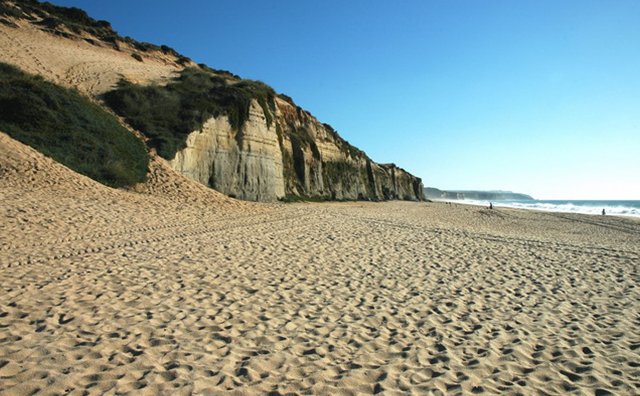 Praia do Meco: A Natural Paradise
Located at the end of the Caparica Coast, Praia do Meco is a stunning slice of Portugal's coastline. This beach is a natural paradise of the Atlantic Ocean, with its golden sands, clear waters, and serene atmosphere. It's the perfect place for relaxation and is highly recommended for any beach lover. The sunsets here are truly breathtaking.
One of the unique features of Praia do Meco is its naturist section. This section is separate but close to the main portion of the beach, offering a comfortable and open environment for those who prefer to sunbathe naturally. The beach is also very long, providing plenty of space for everyone. As far as you go from the car parks, fewer people you will find. The sand is perfect since it is coarse enough not to stick like powder to your skin.
There are two restaurants at the entrance to the beach, offering a variety of local and international dishes. While they are not cheap, the fish is very good and the view is really nice. The beach is very easy to drive to, with plenty of parking places available for a small fee.
Despite its natural beauty, Praia do Meco is also known for its strong currents and waves. Therefore, visitors are advised to be careful, especially those with young children. However, the beach carries the blue flag and a lifeguard is on standby, ensuring a safe environment for all visitors.
Overall, Praia do Meco is a must-visit destination for those seeking a peaceful and natural beach experience. Its stunning beauty, clean environment, and unique features make it one of the best beaches in Portugal.