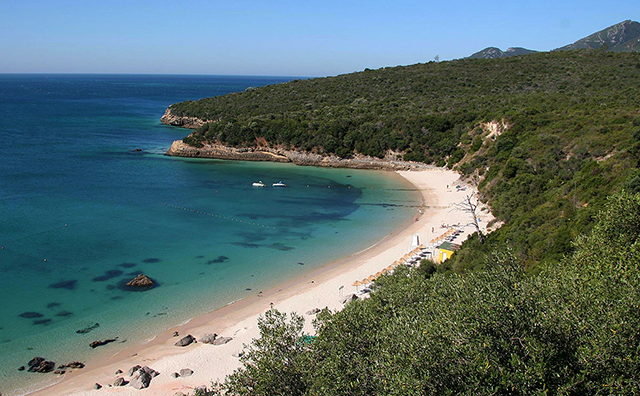 Uncover the Charm of Praia dos Galapinhos
Just a short journey from Lisbon, you'll find the charming Praia dos Galapinhos. This beach, located in the city of Setúbal, is a popular destination for both locals and tourists. Its expansive sandy beach and clear waters make it a haven for beachgoers. The beach was recently considered the best beach in Europe, adding to its allure.
A Beach for Nature Lovers
Praia dos Galapinhos is a beach that caters to nature lovers. Its clear waters are ideal for observing fish and other marine species. The beach's location in the Arrábida Natural Park adds a touch of natural beauty, making it a unique spot for beachgoers.
Modern Amenities
Despite its natural surroundings, Praia dos Galapinhos offers modern amenities. There are two restaurants at the entrance to the beach, offering a variety of local and international dishes. The beach is also easily accessible, with parking available for a small fee.
Experience Praia dos Galapinhos
Experience the charm of Praia dos Galapinhos for yourself. Its unique blend of natural beauty, clear waters, and modern amenities make it a must-visit destination. So why wait? Plan your visit to Praia dos Galapinhos today and discover this charming beach for yourself.