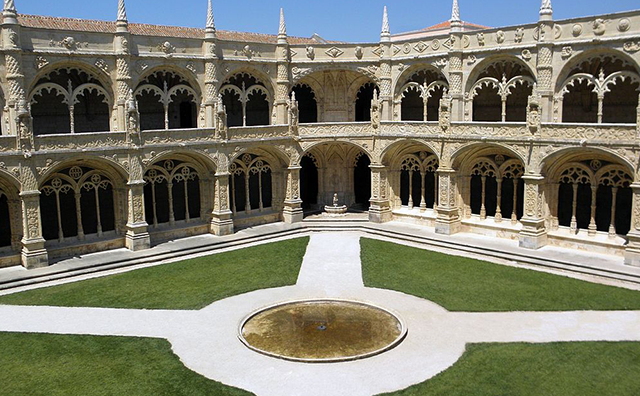 Explore the Mosteiro dos Jerónimos: A Masterpiece of Manueline Architecture in Lisbon
In the historic district of Belém in Lisbon, the capital of Portugal, stands the Mosteiro dos Jerónimos, a magnificent monastery that's a testament to the city's rich cultural and architectural heritage.
History and Architecture
The Mosteiro dos Jerónimos, or Jerónimos Monastery, was built in the 16th century during the Age of Discovery. It's a prime example of Manueline architecture, a Portuguese style that combines Gothic and Renaissance elements with maritime motifs.
The monastery's ornate façade, grand cloister, and impressive church are a testament to Portugal's golden age of exploration. The monastery is also the resting place of prominent figures in Portuguese history, including explorer Vasco da Gama and poet Luís de Camões.
Visiting the Monastery
Today, the Mosteiro dos Jerónimos is a UNESCO World Heritage site and one of Lisbon's most visited landmarks. Visitors can explore the monastery's stunning architecture, visit the Maritime Museum and the National Archaeology Museum housed within its walls, and appreciate the serene beauty of its cloister.
Experience Lisbon
Visiting the Mosteiro dos Jerónimos is more than just a sightseeing trip. It's a journey into Portugal's Age of Discovery, an appreciation of its unique architectural style, and a chance to connect with the city's cultural heritage. Whether you're a history enthusiast, an architecture lover, or simply a curious traveler, the Mosteiro dos Jerónimos is a must-visit when in Lisbon.
Location