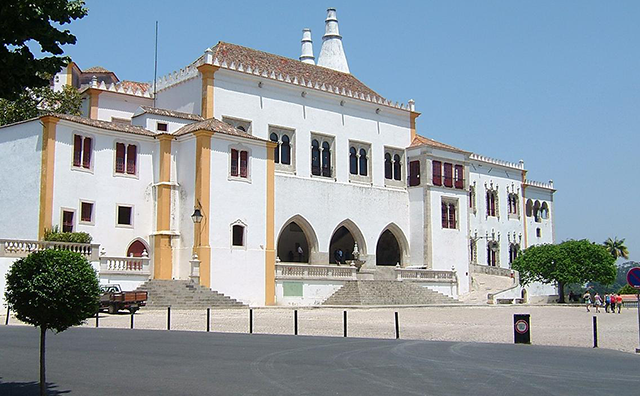 Step into History at the Palácio Nacional de Sintra: A Royal Retreat near Lisbon
In the heart of the enchanting town of Sintra, just a short trip from Lisbon, stands the Palácio Nacional de Sintra, a royal palace that offers a unique journey into Portugal's past.
History and Architecture
The Palácio Nacional de Sintra, or Sintra National Palace, has been a royal retreat since the Middle Ages. Its distinctive silhouette, with its twin conical chimneys, is a landmark in the Sintra skyline.
The palace's interior is a blend of Moorish, Gothic, and Manueline styles, reflecting its long history and the various monarchs who resided there. Its beautifully decorated rooms, such as the Swan Room and the Magpie Room, showcase the artistic tastes of Portugal's royalty.
Visiting the Palace
Today, the Palácio Nacional de Sintra is a UNESCO World Heritage site and a museum open to the public. Visitors can explore the palace's stunning rooms, admire its collection of azulejos (Portuguese tiles), and enjoy the views of the Sintra hills from its windows.
Experience Sintra
Visiting the Palácio Nacional de Sintra is more than just a sightseeing trip. It's a journey into Portugal's royal past, an appreciation of its diverse architectural styles, and a chance to experience the charm of Sintra. Whether you're a history buff, an architecture enthusiast, or simply a curious traveler, the Palácio Nacional de Sintra is a must-visit when in the Lisbon area.
Location