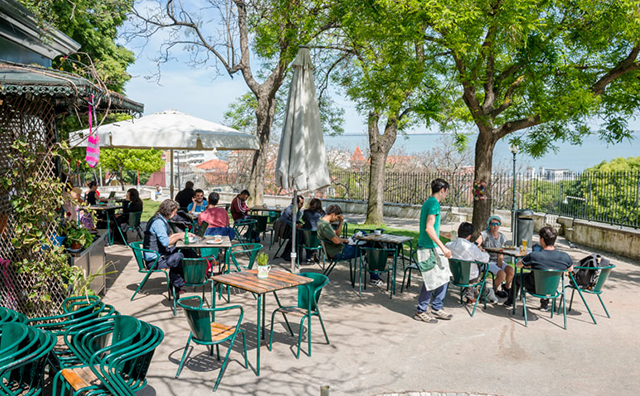 Miradouro de Santa Clara: A Tranquil Oasis Overlooking the City
The Miradouro de Santa Clara is one of Lisbon's lesser-known viewpoints, offering a tranquil setting for those looking to escape the city's hustle and bustle. Overlooking the Pantheon and the Monastery of São Vicente de Fora, this overlook provides a peaceful atmosphere for contemplation.
Why Should You Visit?
Firstly, the overlook offers a serene environment, making it an ideal spot for reading or meditating. Secondly, the view encompasses several of Lisbon's architectural gems, providing a different perspective on the city. Lastly, the overlook is usually less crowded, offering a more personal experience.
What Can You Expect?
Unlike other more popular viewpoints, Miradouro de Santa Clara offers a quiet atmosphere. You'll often find locals here, enjoying a book or simply soaking in the views. It's a place where you can truly relax and feel at one with the city.
How to Get There?
Located in the Alfama district, the overlook is accessible by foot or public transport. It's a bit off the beaten path, but well worth the visit for those looking for a quieter experience.