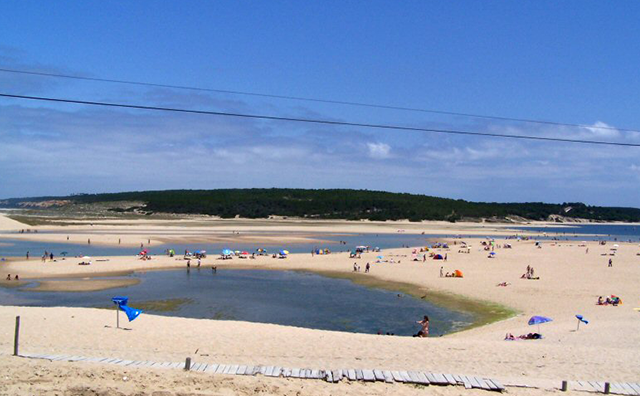 Discover Lagoa de Albufeira
Just a short drive from Lisbon, you'll find Lagoa de Albufeira. This beach is a hidden gem. It offers a serene escape from city life. What makes it unique is a lagoon that connects to the Atlantic Ocean.
A Unique Beach
The beach is expansive, with soft sand and dunes. It offers plenty of space for everyone. Families are attracted by the calm lagoon waters. On the other hand, surfers and bodyboarders are drawn by the ocean's waves. This versatility makes Lagoa de Albufeira a destination that caters to all.
Natural Beauty
Lagoa de Albufeira is part of the National Eco Reserve. It's a popular spot for hikers and birdwatchers. Despite having cafés and restaurants by the parking lot, the beach maintains a peaceful atmosphere. Interestingly, it was once a meditation spot for a Portuguese king.
Getting There
Reaching Lagoa de Albufeira from Lisbon involves a scenic drive. It takes approximately 40 minutes. Since public transportation options are limited, driving is recommended. Alternatively, the beach can also be reached on foot from other beaches.
Experience Lagoa de Albufeira
Whether you're a nature lover, a surfer, or seeking peace, Lagoa de Albufeira has something to offer. Its unique blend of lagoon and ocean, natural beauty, and rich history make it special. So why wait? Plan your visit to Lagoa de Albufeira today.