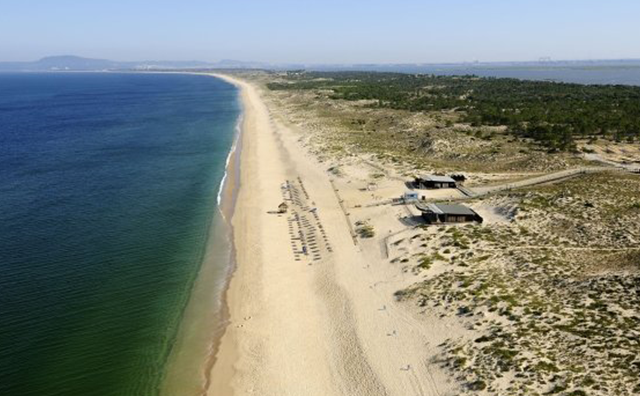 Experience the Charm of Praia da Comporta
Praia da Comporta graces the Comporta region, a coastal area in Portugal's Alentejo, south of the Lisbon metropolitan area. This stunning beach has earned a reputation as one of the most exclusive summer destinations in Europe, leading to its nickname "the Hamptons of Europe".
Historical Significance
The Herdade da Comporta, a large agricultural estate established in 1836, plays a significant role in Comporta's history. Traditionally, salt works, fishing communities, and rice fields have thrived in this area. In 1991, the estate underwent reconstitution to develop its vast properties into an exclusive summer destination for high-net-worth individuals, with a focus on design and sustainability.
Local Culture and Artistic Community
Comporta has evolved into a notable design center and a home for a community of famous designers and artists. The region proudly showcases the "Comporta Style", a local architectural and design style that blends traditional Alentejan architecture, Bohemianism, and contemporary, ecological design.
Beach Characteristics
Praia da Comporta is renowned for its pristine sandy beaches and clear waters. The region protects the majority of its land as a nature preserve, while it also safeguards a significant portion for traditional agricultural uses, such as rice fields and salt ponds.
Local Cuisine
Visiting Praia da Comporta offers a unique opportunity to indulge in the local cuisine. The region is famous for its fresh seafood and traditional Portuguese dishes, providing a unique culinary experience for visitors.