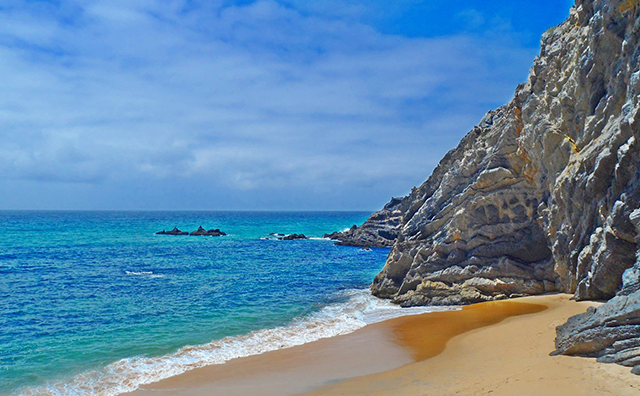 Discover the Charm of Praia da Adraga
Praia da Adraga lies in the North Atlantic, near Almoçageme, Sintra. Its stunning beauty has captivated many. Numerous photographs and blog posts feature this picturesque beach. British newspapers have even recommended it.
Accessibility and Amenities
Reaching Praia da Adraga via public transportation can be a bit challenging. However, it holds a Blue Flag status, indicating high environmental and quality standards. The beach is accessible to handicapped persons. An excellent restaurant and a robust emergency service system enhance the visitor experience.
A Photogenic Paradise
Praia da Adraga offers undeniable allure. The setting sun transforms the beach into a photographer's paradise. The golden light creates a mesmerizing landscape. Both professional photographers and casual visitors can capture memorable moments here.
More Than Just a Beach
Praia da Adraga offers more than a beach experience. Rocky headlands and jagged islets just offshore add to its rugged beauty. In 2003, the Sunday Times voted Praia da Adraga as the third-best European beach. Despite its popularity, it tends to be less crowded than other beaches in the area, especially during the week.
Exploring the Surroundings
The area around Praia da Adraga is mountainous. A steep road leads to this dramatic landscape. The power of the waves has shaped the rocks and cut caves into the cliff. The most famous rock formation on Praia da Adraga beach is the Pedra de Alvidrar. A short walk along the coastal path leads to "O Fojo", a large blowhole. Inside, you can find a labyrinth of caves, caverns, and crevices.
Local Cuisine
The Restaurante d'Adraga is a must-visit when at Praia da Adraga beach. Known for its excellent seafood and service, it offers fresh fish, often caught the same day. The restaurant can get busy at weekends and peak season, so pre-booking is advisable.