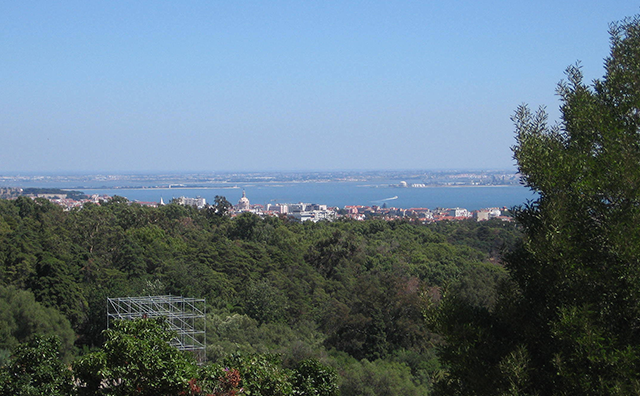 Lisbon's Green Lung
The Parque Florestal de Monsanto is Lisbon's largest green patch. This municipal protected forest covers almost 1000 hectares.
Historical Significance and Transformation
The park has a fascinating history. Earlier, intensive farming led to soil erosion and destroyed the original vegetation. In the 1930s, Portugal's then Minister for Public Works, Duarte Pacheco, revived an old idea. He decided to reforest the bare Serra de Monsanto. By 1934, the regulation for Monsanto Park was in place. Farmers and prisoners from Monsanto Fort carried out the replantation works.
Ecological Park and Modern Features
The Ecological Park resides inside the Forest Park. It covers a total area of fifty hectares and has a four-kilometer perimeter. The park aims to educate visitors about the environment. It focuses on geology, climate, flora, and fauna. The park also runs an Interpretation Centre. This centre has an auditorium, exhibition spaces, and a Centre of Multimedia Resources.
Host to Events and Activities
Parque Florestal de Monsanto is more than a green space. It's a hub for events and activities. The park has hosted various events, including the 1959 Formula One Portuguese Grand Prix on the Monsanto Park Circuit, a 5.44 km race track.
So, when you visit Lisbon, don't miss out on exploring Parque Florestal de Monsanto. This park offers a unique perspective of the city and showcases Lisbon's commitment to preserving and enhancing its natural environment.
Location