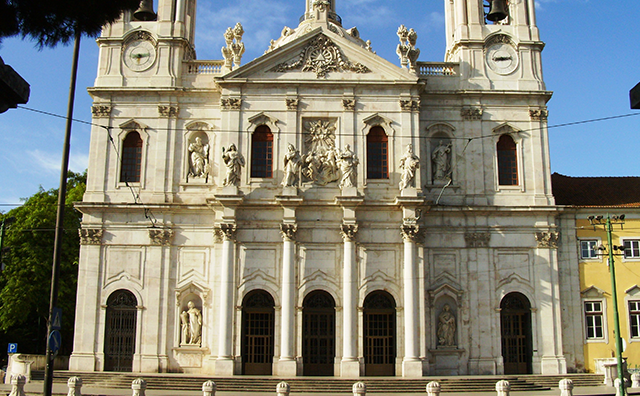 Discover the Basílica da Estrela: A Historic Jewel in Lisbon
Lisbon, the enchanting capital of Portugal, is a city that's rich in architectural and historical landmarks. One of its most notable is the Basílica da Estrela, a stunning basilica that stands as a testament to the city's religious and architectural heritage.
History and Architecture
The Basílica da Estrela, or Estrela Basilica, was built in the late 18th century by order of Queen Maria I of Portugal. This magnificent church is known for its mix of Baroque and Neoclassical styles, with its grand dome and twin bell towers dominating the Lisbon skyline.
The interior of the basilica is equally impressive, with its marble floors, ornate altars, and beautiful statues. One of its most notable features is the nativity scene by sculptor Machado de Castro, considered one of the finest in Portugal.
Visiting the Basilica
Visitors to the Basílica da Estrela can explore the church's stunning interior, attend a service, or even climb up to the terrace for panoramic views of Lisbon. The basilica is located in the charming Estrela district, making it a perfect stop while exploring this part of the city.
Experience Lisbon
Visiting the Basílica da Estrela is more than just a sightseeing trip. It's a journey into Lisbon's past, an appreciation of its architectural beauty, and a unique way to experience the city's spiritual side. Whether you're a history enthusiast, an architecture lover, or simply a curious traveler, the Basílica da Estrela is a must-visit when in Lisbon.
Location