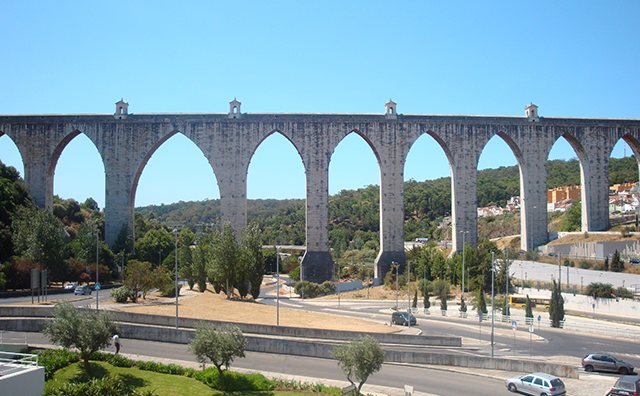 Discover the Aqueduto das Águas Livres: A Historic Landmark in Lisbon
Lisbon, the captivating capital of Portugal, is a city that's rich in history and architecture. One of its most impressive landmarks is the Aqueduto das Águas Livres, a remarkable feat of engineering that has stood the test of time.
History and Architecture
The Aqueduto das Águas Livres, or Aqueduct of the Free Waters, was built in the 18th century to supply fresh water to Lisbon. This monumental structure stretches over 19 kilometers, crossing valleys and hills to bring water from the springs in the countryside to the city's fountains.
The aqueduct is a testament to the engineering prowess of the time. Its most iconic section, the arches over the Alcântara Valley, stands as a striking silhouette against the Lisbon skyline. This section includes the largest stone arch in the world, a testament to the aqueduct's architectural significance.
Visiting the Aqueduct
Today, the Aqueduto das Águas Livres is a popular attraction for both locals and visitors. A walk along the aqueduct offers stunning views of the city and a unique perspective on Lisbon's history. The aqueduct is also home to the Water Museum, where you can learn more about the structure's history and the role of water in the city's development.
Experience Lisbon
Visiting the Aqueduto das Águas Livres is more than just a sightseeing trip. It's a journey into Lisbon's past, a testament to the city's architectural prowess, and a unique way to experience the city's landscape. Whether you're a history buff, an architecture enthusiast, or simply a curious traveler, the aqueduct is a must-see when in Lisbon.
Location