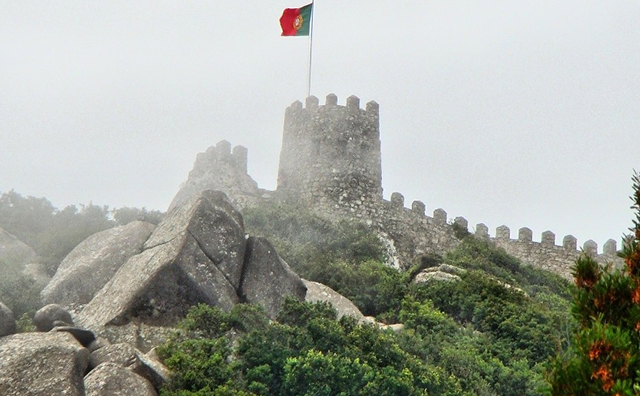 Unveiling the Mysteries of Castelo dos Mouros: A Historic Landmark near Lisbon
Just a short trip from Lisbon, in the enchanting town of Sintra, stands the Castelo dos Mouros, a castle that whispers tales of the past. This historic landmark offers a unique journey into Portugal's rich history and a breathtaking view of the surrounding landscape.
History and Significance
The Castelo dos Mouros, or Castle of the Moors, was built during the 8th and 9th centuries during the period of Muslim Iberia. This hilltop fortress, with its crenelated walls and towers, served as a strategic defensive point overlooking the town of Sintra and the Portuguese coastline.
Despite changes over the centuries, including the addition of a Christian chapel and the restoration efforts of the 19th century, the castle retains its rugged charm and historic significance.
Visiting the Castle
Visitors to the Castelo dos Mouros can explore the castle's walls, climb its towers, and marvel at the panoramic views of Sintra and the Atlantic Ocean. The castle's interpretive signage and exhibits provide insights into the site's history and the people who lived there.
Experience Sintra
Visiting the Castelo dos Mouros is more than just a sightseeing trip. It's a journey into Portugal's past, a chance to stand where Moorish soldiers once stood, and an opportunity to appreciate the natural beauty of the Sintra region. Whether you're a history buff, an adventurer, or simply a curious traveler, the Castelo dos Mouros is a must-visit when in the Lisbon area.
Location