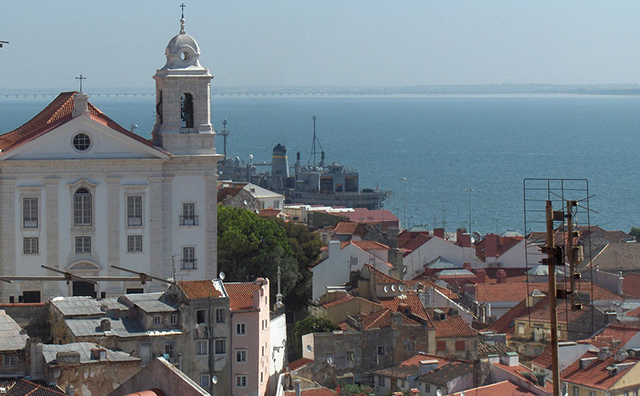 Miradouro de Santo Estevão: A Quiet Retreat in Alfama
The Miradouro de Santo Estevão is a lesser-known viewpoint in Lisbon's Alfama district. Situated in front of the Igreja de Santo Estevão, this elevated platform offers a unique perspective of the neighborhood's orange rooftops and the sea beyond. Unlike more popular viewpoints, this spot tends to be less crowded, providing a tranquil experience.
Why Should You Visit?
Firstly, this overlook offers a peaceful escape from the bustling Alfama streets. Secondly, the viewpoint provides a unique vantage point over the neighborhood and the sea, making it a photographer's delight. Lastly, its proximity to the Fado Museum makes it an excellent stop for those exploring the cultural aspects of Lisbon.
What Makes It Unique?
What sets this overlook apart is its tranquility. While other viewpoints may be crowded, Miradouro de Santo Estevão offers a more intimate experience. The stairway leading up to the viewpoint is adorned with blue and white tiles, adding a touch of Lisbon's famed azulejos to your visit.
How to Get There?
The viewpoint is easily accessible by foot and is just a 3-minute walk from the Fado Museum. It's a hidden gem worth discovering for those who wish to experience Alfama's quieter side.