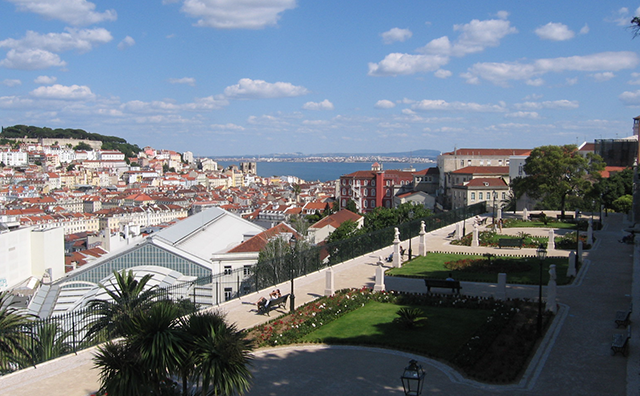 Miradouro de São Pedro de Alcântara: A Panoramic Garden in the Heart of Lisbon
The Miradouro de São Pedro de Alcântara is not just another viewpoint in Lisbon; it's a panoramic garden offering one of the most comprehensive vistas of the city. Located next to the top of the Elevador da Glória, this overlook allows you to see landmarks like Avenida da Liberdade, Restauradores, Baixa, and even the Castelo de São Jorge. The viewpoint is also home to a well-maintained garden and a kiosk where you can enjoy a refreshing drink.
Why Should You Visit?
Firstly, the viewpoint offers a panoramic view that is hard to match, covering multiple districts and landmarks. Secondly, the well-kept garden adds a touch of serenity, making it a perfect spot for relaxation. Lastly, an original map made of azulejos helps you identify some of the iconic places you can see, enriching your experience.
What Sets It Apart?
Unlike other viewpoints, Miradouro de São Pedro de Alcântara offers more than just a view; it offers an experience. The garden setting and the kiosk make it a place where you can spend quality time, not just snap a quick photo.
How to Get There?
The viewpoint is easily accessible by tram or the Elevador da Glória. Located on Rua de São Pedro de Alcântara, it's a must-visit for anyone looking to capture the essence of Lisbon.