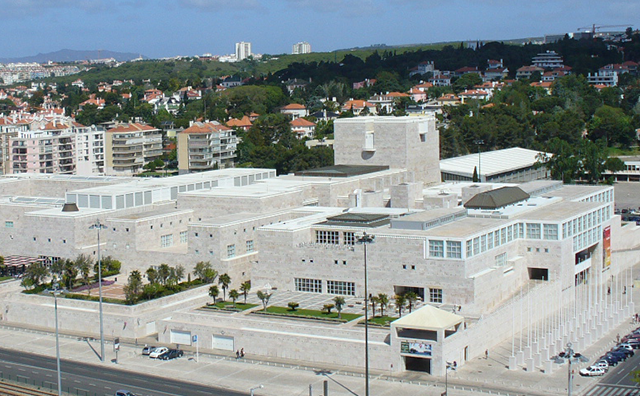 Centro Cultural de Belém: A Cultural Hub
In the historic district of Belém, Lisbon, Portugal, lies the Centro Cultural de Belém. This hub of artistic and cultural activities is a modern architectural marvel. Designed by Vittorio Gregotti and Manuel Salgado, it is Portugal's largest cultural facility, with over 140,000 m² of usable space.
Historic Significance
The centre was built for Portugal's Presidency of the European Council in 1992. Today, it serves as a permanent venue for conferences, exhibitions, and performance arts. It stands as a symbol of Portugal's commitment to promoting culture and the arts.
Architectural Brilliance
The design of the Centro Cultural de Belém is a testament to modern architecture. The structure comprises interconnected blocks, each housing different facilities. The design mirrors Lisbon's urban structure, creating a dynamic and engaging space.
Art and Culture
The centre features a Conference Centre, a Performing Arts Centre, and an Exhibition Centre. The Conference Centre supports conferences and meetings. The Performing Arts Centre, with two auditoriums, is the site's cultural and artistic hub. The Exhibition Centre hosts exhibitions of modern art, architecture, design, and photography.
Experience the Centre
The Centro Cultural de Belém is a must-visit for art lovers, history enthusiasts, or those seeking a unique cultural experience. Its blend of modern architecture, rich history, and diverse cultural offerings make it a standout attraction in Lisbon.