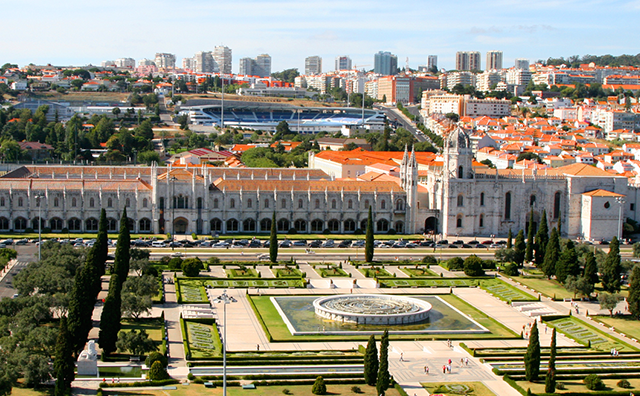 A Historical Green Space in Lisbon
Amidst Lisbon's historic charm and vibrant culture, you'll find tranquil green spaces like the Jardim da Praça do Império, a historical garden that adds a touch of green to the city's urban landscape.
A Historical Green Space
Jardim da Praça do Império is not just a garden; it's a historical green space that has been part of Lisbon's landscape since the 20th century. The garden was part of an urbanization plan that encompassed the area of Belém, including the Praça do Império, as part of the Portuguese World Exposition in 1940.
Artistic and Natural Beauty
What sets Jardim da Praça do Império apart is its blend of artistic and natural beauty. The garden is home to a variety of plants and features historical elements, including the seahorse sculptures by António Duarte, which were installed in 1940. This blend of nature and art creates a unique space that captivates visitors.
Symbolic Representation
The garden is composed of a combination of 32 coats of arms, whose designs of bushes and flowers represent the former Empire Provinces. This symbolic representation adds a layer of historical significance to the garden, making it a living testament to Portugal's past.
A Tranquil Retreat
The essence of Jardim da Praça do Império lies in its tranquil ambiance. Amidst the city's hustle and bustle, it offers a serene retreat where visitors can immerse themselves in the beauty of nature. The rustling leaves, the vibrant blooms, and the historical elements create a sensory experience that soothes the soul.
When you visit Lisbon, remember to explore its green spaces. You'll find that places like Jardim da Praça do Império not only offer a respite from the city's hustle and bustle but also serve as a testament to the city's historical past and commitment to preserving and celebrating nature. It's not just a garden; it's a historical narrative told through the language of nature.
Location