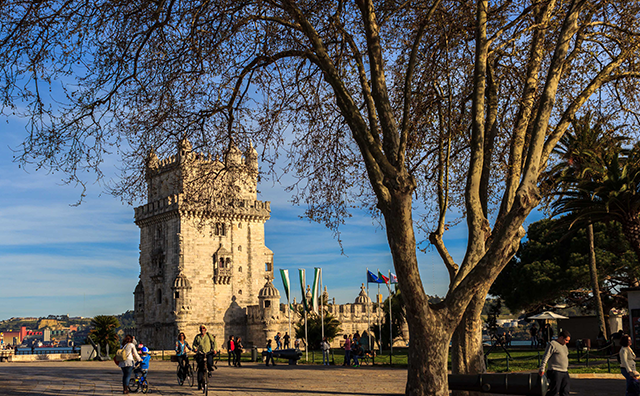 A Historical Green Space in Lisbon
Amidst Lisbon's historic charm and vibrant culture, you'll find tranquil green spaces like the Jardim da Torre de Belém, a historical garden that adds a touch of green to the city's urban landscape.
A Historical Transformation
Jardim da Torre de Belém is not just a garden; it's a historical transformation. Until the mid-20th century, this site was the "Fábrica do Gás de Belém" (Belém Gas Works). The remodelling of the zone took place during the "Portuguese World Exhibition" in 1940, with the planting of palm trees symbolizing the new lands discovered by the Portuguese navigators.
Monuments and Memorials
The garden is home to a monument in honour of Gago Coutinho and Sacadura Cabral, who made the first crossing of the Atlantic Ocean in a seaplane. It also features a Memorial to Combatants of the Overseas War, adding a layer of historical significance to the garden.
A Tranquil Retreat
The essence of Jardim da Torre de Belém lies in its tranquil ambiance. Amidst the city's hustle and bustle, it offers a serene retreat where visitors can immerse themselves in the beauty of nature. The rustling leaves, the vibrant blooms, and the historical elements create a sensory experience that soothes the soul.
When you visit Lisbon, remember to explore its green spaces. You'll find that places like Jardim da Torre de Belém not only offer a respite from the city's hustle and bustle but also serve as a testament to the city's historical past and commitment to preserving and celebrating nature. It's a place where history and nature intertwine, creating a unique narrative that's waiting to be discovered.
Location