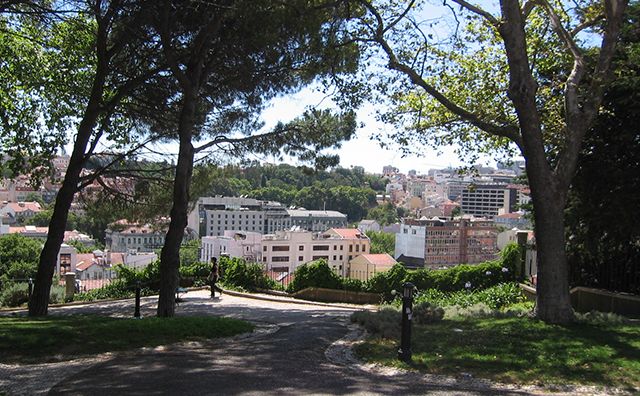 Lisbon's Hidden Oasis
In the heart of Lisbon, amidst its vibrant culture and historic charm, lies the Jardim do Torel. This tranquil green space is a hidden gem, offering a peaceful retreat within the city's bustling landscape.
Uncover a Hidden Oasis
More than just a garden, Jardim do Torel is a hidden oasis. It provides a unique view over Baixa and Avenida da Liberdade. Once a private property, it opened to the public in the 1960s, becoming a cherished retreat for those seeking tranquility amidst the city's hustle.
Experience Historical Charm
The garden carries the name of its original owner and is nestled among historical mansions. Some of these mansions, like the Torel Palace, have been transformed into beautiful hotels. This historical charm lends a unique character to the garden, making it a living testament to Lisbon's past.
Join Vibrant Events and Activities
Jardim do Torel is also a hub for vibrant events and activities. During summer, the garden's pond transforms into a refreshing urban beach, complete with sand and deck chairs. This unique feature, coupled with the garden's stunning views, makes it a popular spot for both locals and tourists.
Relax in a Tranquil Retreat
At the heart of Jardim do Torel is its tranquil ambiance. Amidst the city's hustle and bustle, the garden offers a serene retreat. Visitors can immerse themselves in the beauty of nature, with rustling leaves, vibrant blooms, and historical elements creating a soothing sensory experience.
When visiting Lisbon, don't forget to explore its hidden gems. Places like Jardim do Torel offer more than just a break from the city's hustle. They serve as a testament to Lisbon's historical past and its commitment to preserving and celebrating nature. Here, you can step back from the fast pace of city life, appreciate the harmonious blend of history and nature, and even enjoy a refreshing dip in a unique urban beach.
Location